Spring is nearly here in the Upstate which means spring cleaning is rearing it's organized head once again. We've compiled a list of yard clean up from ThisOldHouse.com you'll want to get started on before the warm weather really hits. Our lawn care experts also shared some tips of their own to help you cater to the spring needs of your trees, shrubs, ornamentals and lawn.
Pruning
It's important to prune away any dead branches and growth. This paves the way for new and healthy growth in the spring. ThisOldHouse.com recommends using pruning shears for hedges instead of an electric saw if possible. This prevents a dense layer of growth that prevents sunlight and air from getting to the center of the plant. They also recommended using a hand saw for any branches over 1/2″ thickness. We would like to remind everyone to keep trees and shrubs cut back from the home. Lots of pests use tree limbs and the cover of shrubbery to wriggle their way into your home.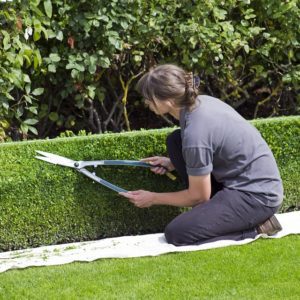 Annuals and ornamental grasses
Going along with pruning, cut back ornamental grasses to three inches above ground to make room for new shoots. Also, take stock of your yard, noting what areas are sparse and what areas are overcrowded. If these areas are filled with perennials, you're in luck. Take any overcrowded areas and dig up some choice plants. Divide them up into three stems per clump and transplant them into the sparser areas. We also recommend using a slow-release fertilizer on ornamentals and roses along with a systemic insecticide to ensure blooms in the spring and early summer and to fight of those early spring, late summer pests.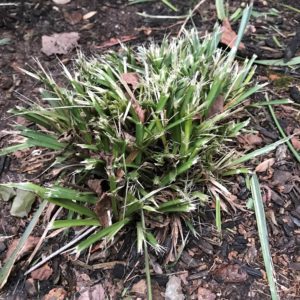 Foliage
Remove any fallen leaves or branches that shouldn't be there. These can promote fungal growth and prevent plants from getting proper moisture and light. Gather the bits you have pruned away and the leaf litter into a compost or burn pile. ThisOldHouse.com recommended removing mulch after the threat of frost is over to make way for a new layer. Before you put your mulch down, call Gregory! Our specialists can formulate the best course of action for your lawn, shrubs and trees. This includes knowing what fertilizer to lay down or what soil additives you will need for any upcoming spring planting.
Spruce up the hardscapes
Any stone walkways or gravel pathways will require some attention after the long winter. Grab a stiff broom and get to work sweeping off the pathways. You might want to grab a rake, too. This will help you grab onto any gravel that got away or spread any that might have clumped together. In gravel driveways and walkways, you might notice thin spots or holes that can't be filled with your existing stock pile of material. If that's the case, you might want to go ahead and order more gravel or stone.
Take care of your fences
If you have wooden fences, lattice, or a deck made out of wood, there might be a need to replace or repair. If there are any small rotted sections, you can repair it with wood epoxy. But with bigger sections of rot, especially if it's on a surface you walk on, you'll probably need to replace it. After replacing, don't forget to paint or stain the wood. You might also want to clean up the woodwork since the winter months could have made it dirty. This Old House recommended using 2 gallons of water, 2 quarts of bleach and 1 cup of dish soap to get your fences sparkling clean.
Lawn Care
Gregory Lawn Care will help you with all of your lawn care needs in all seasons. During the spring, we recommend applying a pre-emergent herbicide to control crabgrass, dallis grass, sedge and broadleaf weeds. We also recommend you start thinking about control methods for possible brown patch. If you need help with deciding the types of fertilizers, herbicides or insecticides to use, call us and get a free quote! Our experts would love to answer any questions you might have.