Dealing With Common Lawn Problems
Gregory's can develop a customized plan for your lawn. Our Gregory trained specialists will analyze your lawn for FREE and give you a plan that is best for a beautiful lawn. Our affordable programs have us do all the work, so you can spend your time and energy on more important things. Customized lawn solutions. It's smarter.
Monitor the health of your lawn and gardens.  Knowing a few common problems can help you identify issues with your plants. Click here to see a detailed list of common issues of Cercospora Leaf Spots, Anthracnose, Entomosporium Leaf Spot, Rust, and Root Rot / Crown Rot.
---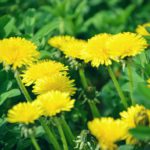 Weeds can be a headache. From grassy weeds like Crabgrass, Goosegrass, Nutsedge, and Dallisgrass, to flowering weeds like Dandelions, Chickweed, Plantains, and Japanese Clovers, we've got tips for you. Click here to check out our individualized tips on how to deal with each type in your lawn.
---
Disease Identification
If your lawn looks great in the Spring but brown and patchy in the Summer, your lawn may have a problem with fungus. Leaving a fungus untreated on your lawn could allow disease to attract pests and lead to drainage problems. Apply a fungicide early in the growing season, well before any disease outbreak. Carefully read the instructions provided with the fungicide you select–too much and you could critically damage desirable grasses.
---
Drainage Issues
Look for areas of your lawn that are either not level, compacted, or sloping toward your home.  Poor drainage can drown out entire patches of grass, wash out flowerbeds, and compromise your home's foundation. Compacted soil is often the reason for poor drainage because hard surfaces do not allow water absorption. To reclaim your lawn, aerate your soil and then add a top dressing of compost to add nutrients to strengthen your lawn.
---
Extreme Weather Effects
Healthy grass with proper fertility and a consistent watering regimen will withstand extreme temperatures more easily than a poorly maintained lawn. A solid and vibrant root structure will help healthy lawns fair better and recover more quickly.
---
Red Clay Issues
Planting flowers, trees, shrubs, and lawns can be very difficult if you're trying to work with stubborn and acidic red clay. Red clay usually has a low pH and requires adding lime. This will give your grass and other plants a better chance of surviving. Before you begin to work with the red clay; however, we suggest that you contact your local extension to have a soil test done. The test will determine your soil's acidity and give you a better idea of how to improve it.
Gregory's experts can help identify and solve problems from any of these issues.  We customize each plan to meet your specific needs.
Ready to get started?
Our technicians are ready to help rid your space of unwanted pests.
IDENTIFY MY PEST
SCHEDULE SERVICE
Buy it now