Gregory Pest Solutions is so thankful to have such an experienced, smart and caring leadership team. Through their leadership, Gregory has been able to become one of the most respected and largest pest providers in the United States. Now serving in eleven states throughout the Atlantic Corridor and the Southeast, Gregory is poised to continue to grow and thrive.
---
Phil and Sara Gregory
Founders, and Chairman of the Board
In the beginning, both Phil and Sara were actively involved in the daily management of Gregory Pest Solutions. The Gregory's both served in leadership roles in the organization and kept a steady pulse on the growth and development of the business and the Gregory team.
Phil served as President of the South Carolina Pest Control Association in 1983 and 1984. He also served as the President of the National Pest Management Association from 1990 – 1991 and won the PCT Crown Award in 1994. In 2020 Phil was inducted into the South Carolina Pest Control Association Hall of Fame in Recognition of his Unwavering Commitment to SCPCA, the State of South Carolina and the Pest Management Industry. Phil Gregory has also been named Life Member of the National Pest Control Association Board of Directors.  While many other pest control companies struggled in recent years, Gregory Pest Solutions has thrived. It is mainly due to the original philosophy that started Phil and Sara Gregory on this business venture: taking care of people. Gregory sold the company to Service Master in 2019 whose core values closely lined up with Gregory.  These values remain just as relevant today as they did in the beginning.
---

Ben Walker
President
Ben Walker received his Bachelor of Science degree in Finance and after several years of gaining experience working for various other industries, he was led to Gregory and began his career in 1997.  He assumed his role as President in 2005 and became a partner in 2010. Under his leadership, Gregory has grown into one of the largest pest control companies in the United States, spanning the entire southeastern and Mid-Atlantic region.  Ben has also become a noted leader in the pest control industry including past roles as President of the South Carolina Pest Control Association, Director for the National Pest Management Association, and Vice Chair for Copesan Services as well as many other industry leadership roles.
---
Ryan McCay
 Manager of Business Intelligence
Ryan joined Gregory in November 2009 as the new Director of Client Relations tasked primarily with developing and running the then newly formed Client Support Center.  From there, he moved into the position of Director of Accounting, as well as overseeing the development and implementation of various special projects throughout the organization.  Currently he holds the position of Manager of Business Intelligence. Ryan is a graduate of Clemson University and received his Bachelor of Science degree in Management with an emphasis in Entrepreneurship. He currently resides in Simpsonville, SC with his wife, Jamie, an English teacher at Mauldin High School, and two little girls Lily and Kathryn.  On his days off, Ryan enjoys tailgating with friends and family at Clemson Games, being outside as much as possible, and working on various woodworking/blacksmithing/metalworking projects.
---
Tammy Garrett
Executive Assistant
For the last 40+ years, Tammy has been involved in the pest management industry.  Starting in September 1977 as a Sales Representative, she has held several positions in the company. After moving into administration, Tammy has held the following positions:  Administrative Manager, Human Resources Manager, Customer Service Manager, managing over 18 individuals, Executive Account Manager maintaining our high profile clients and currently Executive Assistant. Tammy's experience and dedication is to Gregory's clients.
---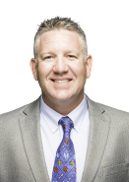 Jason Mack
Regional Director
As an industry professional, Jason believes that working in pest management is so much more than controlling pest problems.  He believes in building relationships with his customers and educating them about how to reduce pests in their homes and businesses.  He takes pride in solving the challenges with a devotion to doing the job and doing it right.  With a focus on key commercial accounts, Jason specializes in highly sensitive accounts.  Working with hospitals, food processors, pharmaceutical accounts, and various auditing programs, his knowledge is invaluable.  He has helped individuals prevent and control pests in commercial businesses that range in size from small startup companies to industry leaders.  With 18 years in the industry and with Gregory Pest Solutions, Jason's career path has led him to different positions within the company. As the former District Manager for the Upstate, SC, he has earned a reputation of excellence in the industry and is now the Regional Director over areas covering SC, AL, LA, MS, GA, KY and TN.
---
Khori Brewton
Manager of Information Technology
Khori has proven experience in IT and will continue leading the IT Department as it grows and takes on even more challenges in the future. He is responsible for overseeing all of the mobile, software and hardware technology in the company, as well as being a vital part of making the transition of our acquisitions smooth and successful. As Manager, Khori will also serve as a member of the Leadership and Development Team. Khori joined Gregory Pest Solutions in June of 2012 as a member of the call center and was soon promoted to Call Center Supervisor in 2013. Khori's information technology background led him to the role of Manager of the I.T. Department in 2014. Khori earned his Bachelor's degree in Computer Science from Anderson University in 2004 and shortly after obtained his Master's Degree in Management Information Systems from The University of Phoenix.