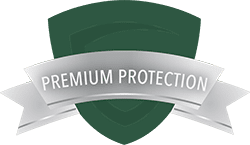 Smart Start™ First Visit $299
Monthly $89
Ideal for: Families who want to extend their protection to include specialized pest services, specifically: Mosquito Control, Customized Termite Protection*, and Customized Bed Bug Treatments**.
Includes: 6+ treatments per year
Protection from:
Common residential pests
Stinging insects
Fire ants — 10ft perimeter around home
Mosquito protection
Customized Termite protection*
Customized Bed Bug treatments**
Deeper Discounts for:
Wildlife removal
Fire Ants — entire yard protection
$1285 Savings! From individual, one-time pest services pricing.
*Based on initial inspection and terms and conditions stated in signed service agreement. May include termite baiting system and supplemental soil treatment.
**Based on prior inspection to determine infestation level. Treatment method determined by Gregory specialist.